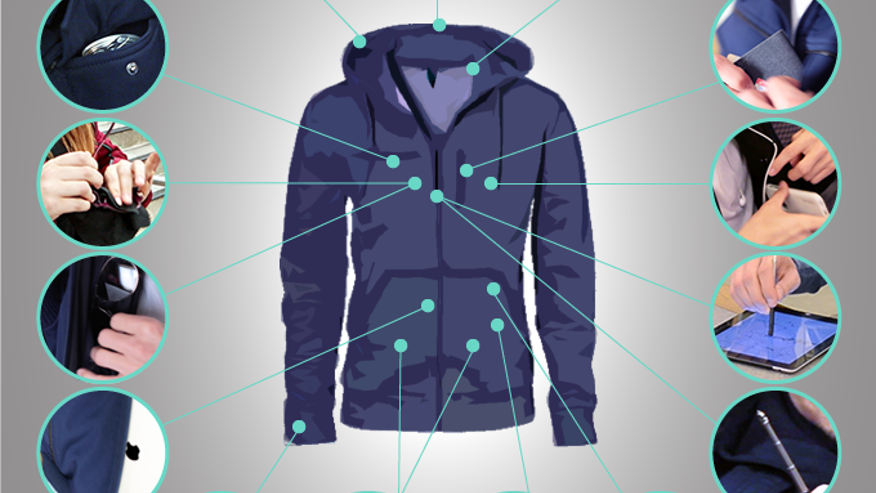 In July, we told you about a jacket that's getting a lot of buzz in the travel world.
Dubbed the "Swiss Army Knife" jacket, it was created by Hiral Sanghavi, a 29-year-old Kellogg School of Management MBA student. The jacket's 15 features include things like a built-in inflatable neck pillow, eye mask and a special phone-charger pocket.
Sanghavi said that he started a Kickstarer campaign with the goal of raising $20,000. This week, the funding period ended and he's reaped a lot more than that–$9.19 million to be exact, making the jacket the site's most funded clothing project to date.
He told CNN that the idea for the jacket came from his wife, who is a designer living on the West Coast. Sanghavi was constantly traveling from Chicago to visit her and needed a way to keep track of all his gear.
"It's a long flight and I'd forget to take my neck pillow and buy a new one at the airport," he told CNN.
Sanghavi has now put his MBA on hold to concentrate on his San Francisco–based company Baubax that will soon start selling four different styles of the jacket. Nearly 45,000 backers have ordered 70,000 jackets priced between $89 and $120 that Sanghavi plans to ship in November.
Interested?  Here's what it's got:
– Neck pillow
— Eye mask
— Earphone holders
— Drink pocket
— Phone pocket
— Zipper pocket with telescoping pen/stylus
— Microfiber cloth
— Passport pocket
— Sunglasses pocket
— Blanket pocket (mini-blanket sold separately)
— iPad pocket
— Gloves
— Hand-warming pockets
— Portable charger pocket